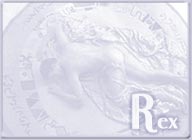 © Tonica
Der Kommissar Rex
Austrian-German tv series.
Three homicide cops – Alex Brandtner, Christian Böck, Fritz Kunz – and a dog (Rex, if you didn't guess that already) solve murders in Vienna, Austria.
The stories are loosely based one on the other. It would be easier to read them in the order they appear on the page.
Rough Justice
Sorrow About To Fall
Dancing in the Shadows
Angeleyes
Live the Real Life