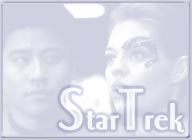 © Tonica
where no one has gone before
American tv series.
There are at present five series.
– The Original Series (TOS)
– The Next Generation (TNG)
– Deep Space Nine (DS9)
– Voyager
– Enterprise
My stories are NOT about TOS or Enterprise.
The stories are loosely based on each other. It would be easier to read them in the order they appear on the page.
When In Rome
My Favourite Game
Broken Wings
The Mating Game
Sweet Dreams
9 1/2 Days
Must Have Been Love
Less Than Zero
On The Wind
Jumping Ship
Advertising Space
A Distant Shore